Helping Nurses Keep Their Spark.
The Burnout Book is dedicated to supporting nurses and providing resources to decrease and prevent burnout and help them become resilient in their professional practice.
It's all about helping you keep your spark for nursing.
The original burnout book was a little journal with a lime green cover. I started writing in it during my second year of nursing as a way to document the funny moments from the day, the advice I'd get from patients, and the thank you notes from my coworkers. When I would have a particularly hard day, I would pull that book out of my locker and skim through it to remind myself of the good moments and why I loved being a nurse. Don't get me wrong, the book did not prevent me from getting burned out. But it did serve as a useful tool in helping me bounce back as a more resilient nurse.
That little book triggered the idea that GREW into a desire to create an online community and a space devoted to reducing burnout and promoting resilience. This is my small attempt to be part of the solution.
Who's behind The Burnout Book?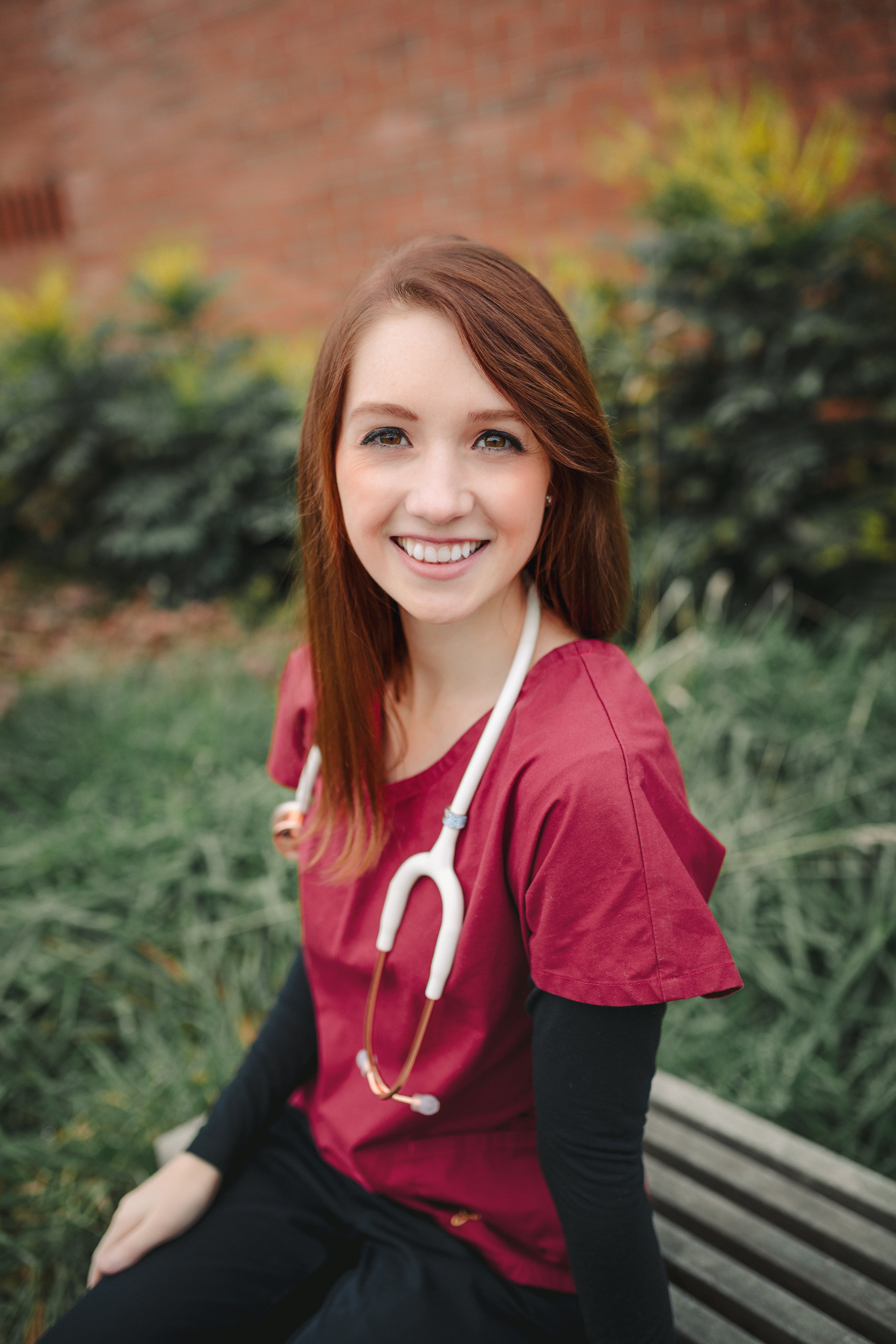 Hello! I'm Anna M. Rodriguez, BSN, RN, CCRN, PCCN. I've been a Registered Nurse since 2008. I've worked in a variety of areas: medical/surgical, telemetry, cardiovascular ICU, nurse manager, ICU travel nurse, critical care float pool, and endoscopy.
During my eleven years as a nurse, I've witnessed healthcare professionals struggle with major issues like burnout, compassion fatigue, and moral distress. While working as a nurse manager, I experienced burnout myself! I was able to return to bedside nursing after two years and that's when I became obsessed with the topic of burnout. I created The Burnout Book, a website and blog with a mission to help my fellow nurses know they aren't alone, help them find the tools and resources they need to avoid burnout in their profession, and help them keep their spark for nursing! I also focus on how healthcare organizations can create healthy work environments and support their staff.
Sign up for the newsletter to stay up to date on Burnout Book content and follow on Instagram for self-care inspiration, resilience tips, and support! I'm also available for speaking engagements. Learn more about me on the FAQ page.
Disclaimer Information: I am a registered nurse with a cardiac and critical care background. I am not a trained mental health expert. Please see your primary care provider or another trained professional if you need immediate assistance with your stress and/or anxiety related to burnout.
All views and opinions are my own and do not reflect that of my current or past employers.
For more information, please read the Disclaimers Page.